A Passion for IT Brings Two Techies Together, Benefiting Xebia Clients
From executing musical harmonies to pair programming, teams of two are often able to deliver better results when working on a single project. Along the way, not only are mistakes that either person might make weeded out earlier, but each partner spurs the other on to greater heights.

Engaging two minds on the same problem results in a solution being developed faster and to a higher quality than if just one person was working on it alone. Lotte Laan and Wouter De Geus put that philosophy to use at work and at home. The senior cloud consultants are in a relationship with each other and bring that synergy to their projects at Xebia. Having been colleagues at different companies over the course of their relationship, they understand that their best work comes from collaborating as equals and that the sum is often greater than its parts.
"The nice thing is that we complement each other a lot," Lotte says. "Wouter is more technical and I'm the more organized one, always asking if we can do things differently. So that's a good combination."
Wouter agrees emphatically. "Because we have this great relationship, we are able to have good discussions about how to approach a project – what would be the best way to set something up, for example, which really throws up some innovative ideas."

The pair joined Xebia on the condition that they could work together—they were colleagues at their earlier workplace but were usually assigned to different projects. Xebia was more than happy to hire them as a package deal, so to speak. As a company, Xebia believes in stepping back to let people develop their personal authority because doing so feeds right back into their work with the result that everybody wins: clients, company, and colleagues – as well as the couple themselves.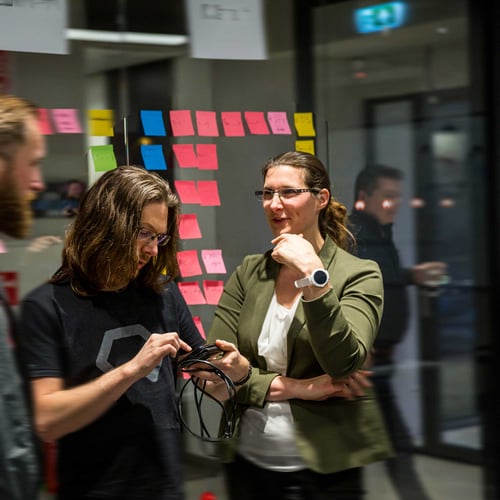 "Certainly, clients are assured of continuity at all times – there's always one of us present at any interaction, so that's a real advantage for them," Wouter says.
Lotte and Wouter were drawn together by their mutual passion for the cloud. That connection has spurred them to work together and strengthens the work they do for Xebia and Xebia's partners.

Wouter is proficient across multiple clouds, from Azure and GCP to AWS, and says working with cloud computing at Xebia offers the opportunity to solve big problems.
"For me, cloud is exciting because it allows me to do work at scale. I can play with lots of servers at the same time to create something truly enterprise-worthy," he says. "And because the cloud keeps reinventing itself, there's a never-ending cycle of new technologies so I'm constantly being challenged and constantly learning things."
For Lotte, who is Xebia's go-to-person when it comes to anything from lift-and-shift migrations to improving and building out existing AWS environments, the appeal of the cloud is more basic. "I really like how you can program against the cloud and automate everything out of it. One button works for the entire environment." She's a great fan of Xebia's versatile, vendor-agnostic approach.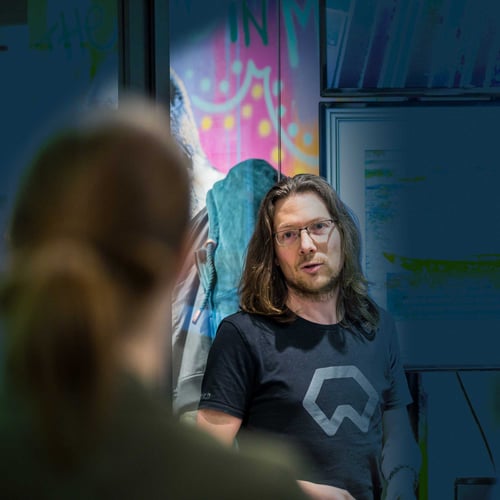 "With the cloud, even if the service doesn't allow you to do something you can find a different way to create something, and still automate it. And that's awesome."
But they aren't joined at the hip when it comes to their hobbies. Wouter is an Internet-Of-Things enthusiast, constantly tinkering around the home to automate interior lighting or set up humidity control systems. Lotte, who has had a passion for baking since she was in school still loves getting stuck into flour, sugar, and butter. For now, at least, a homemade IOT cloud oven isn't on the cards – but knowing these two, that just might be their next project together!