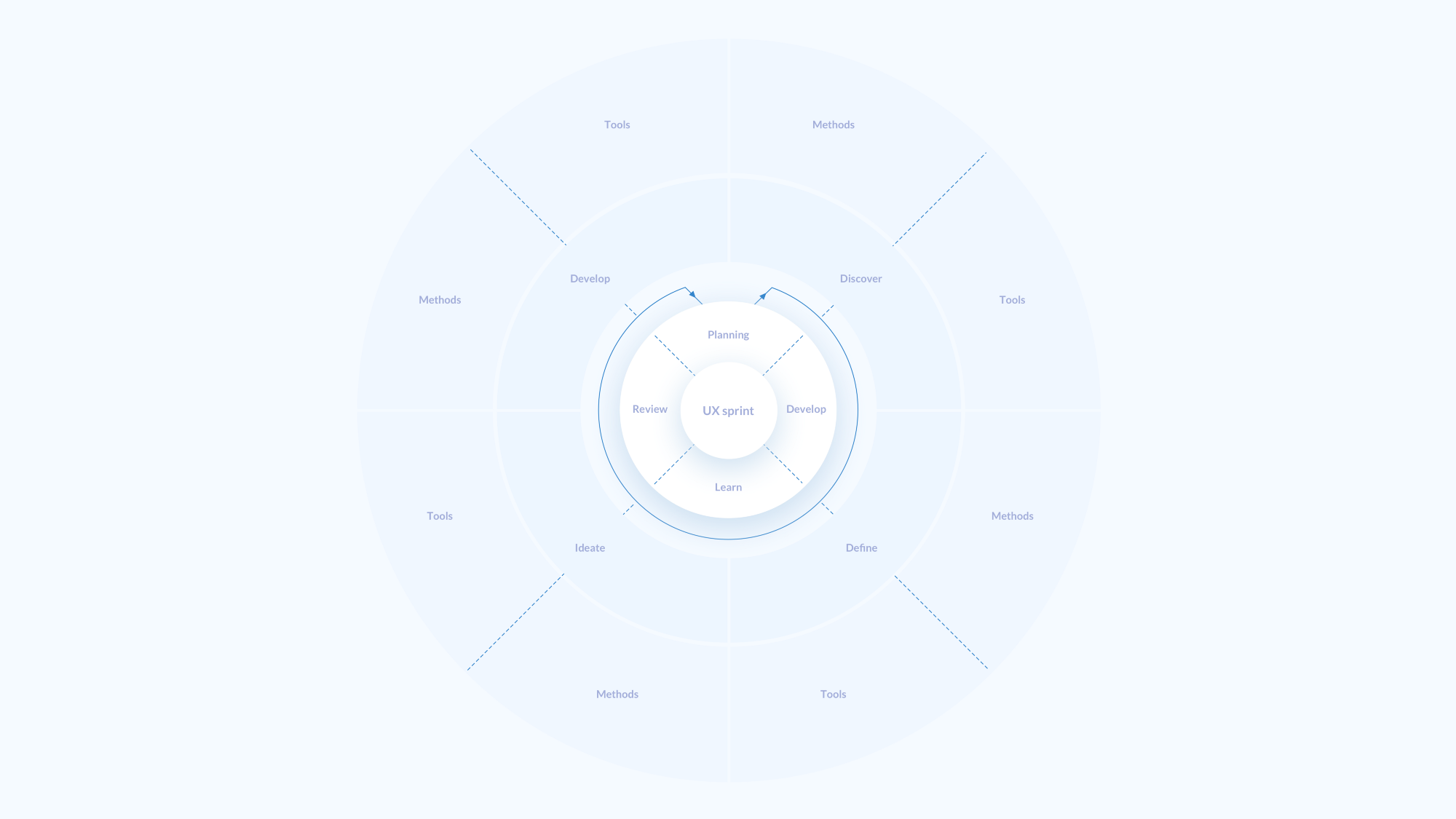 When you are working within a product team that works by the means of scrum, you as a designer are presented with countless problems to fix, one after another. And it's even worse when you're just starting out. You are presented with a lot of methodologies, workflows, frameworks, canvas this and canvas that. But there is not a single place that I know of, that tells you how these brilliant tools actually fit together.
So it seemed only logical to dive in myself. Like others, I graduated and took some knowledge with me. The Double Diamond model, a beautiful Kanban board and of course the pocket edition of Eric Ries's Lean Startup.

But then you hit your first job. And Kanban isn't the same as Scrum. Everyone has interpreted Eric Ries's brilliance in their own way and no one has ever seen the Double Diamond model before, let alone understand the methods that you are trying to pursue.