The Agile Scaled Framework (SAFe) is one of the few scaled Lean and Agile frameworks that explicitly includes Portfolio Management. But, what does Portfolio Management actually entail?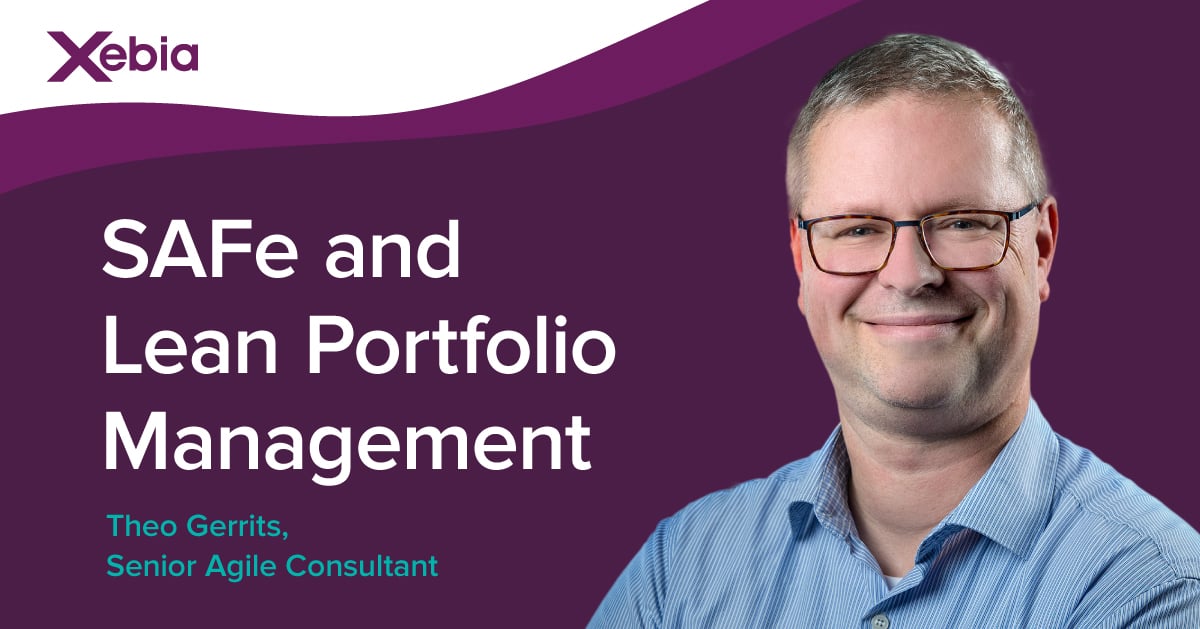 Portfolio Management is used in different contexts, from Application PM to Project PM, Systems PM, IT PM, and Product PM. Because, in a Lean and Agile context, we concentrate on value delivery through products or services - we want a type of Portfolio Management that will support that. Therefore, the most used kind of PM in SAFe environments is Product Portfolio Management.
In general, the purpose of all types of Portfolio Management is:
Identifying new initiatives.

Prioritizing these initiatives.

Realizing these initiatives.

Providing governance and guidance.
Of course, you have many options to manage initiatives. Agile (and SAFe) specifically emphasize flow, business agility, and fast, regular value delivery. In practice, this means:
Focus

: running as few initiatives as possible in parallel leads to shorter development/delivery times. Creating a more extensive set of 'choice points' enables agility and maximizes value delivery and governance opportunities. Maintaining focus is difficult, as it, by definition, means saying "No" to lower priority initiatives.

Organize around value streams

: grouping the people with the knowledge and skills needed to deliver the valuable product, including the necessary tools and equipment. Everything is organized to optimize the end-to-end delivery flow, resulting in predictable and regular value production.

Work Capacity Management

: a direct consequence of the focus on and organization around value streams. Given that the Agile Teams, Release, and Solution Trains are in place, only one question remains. What should these people do? Or, which initiatives should they work on, that will deliver the highest value/effort ratio? Work Capacity Management recommends bringing work to the people instead of bringing people to work.
Highlights of SAFe Lean Portfolio Management

Specific purposes of SAFe Lean Portfolio Management are to/for:
Organize around value streams.

Fund value streams.

Decentralize intake by value streams.

Lean business cases based on MVP.

Agile forecasting.

Self-management.
Organize around value streams
As discussed earlier, PM enables predictable and frequent value delivery. By introducing continuous improvement, value delivery will most likely improve by itself. It will also foster a culture of multi-disciplinary cooperation and ownership. Anything needed to deliver better stuff!
Fund Value Streams
By bringing work to people, the Agile Release Train or Solution Train (in terms of its people and costs) is more or less fixed during an extended period, say half a year, making funding and budgeting a lot easier. Acceptable budgets can be defined upfront, and governance will focus on making the most of the available capacity.
Reporting will be more about what has been delivered and less about when and how much it cost. Time is predictable because everyone works in a short iteration cadence, and costs are predictable because of fixed resources. The substantial benefit is that reporting is now about achieved results and value and less about how you achieved them.
Decentralized intake by value streams
Trains, and on a smaller scale, the Agile Teams determine what work they can realistically handle in the upcoming period. In practice, work is taken from the Portfolio Backlog by organizational units that can deliver results instead of assigned. This is the 'Pull' principle: whenever there is room to take on more work, teams will do so. One of the best ways to maintain flow while optimally utilizing your available resources.
Lean business cases based on MVP
Lean and Agile promote simplicity and small batch sizes. Our world is changing fast, and the future is hard to predict. Keeping your options open is wise.
An easy way to do so is by planning and delivering in small steps. Thus, starting with an MVP (Minimum Viable Product) and building onto that enables business agility to maximize value now. Each improvement, enhancement, or addition can and should be accompanied by a business case. Priority is based on the expected value divided by the estimated cost.
SAFe has detailed this in the WSJF (Weighted Shortest Job First) method.
Agile forecasting
Again, because of the unpredictability of the market and the nature of engineering and development, strict planning is less important for good governance than flexibility. Still, forecasting is undoubtedly helpful and even expected by stakeholders and customers.
The best way to provide a realistic view of future results is Agile forecasting: predictions about the work currently scheduled on the backlog based on achievements of the past. We assume that future work similar to past work will take more or less the same amount of time.
Self-management
How SAFe promotes self-organization; one of the original twelve principles of the Agile Manifesto. Self-organization reduces the number of questions asked, e.g., whether something is authorized, and it enables direct communication with whoever is needed to get the desired results. Self-management and a decentralized intake belong together and collectively ensure that people do not overburden themselves.
Relevant Content
Article: The Pitfalls of Lean Portfolio Management
Article: SAFe is not working, now what?
Get SAFe certified?
Do you want to learn more about SAFe? Gain insights into your SAFe Learning Journey and get certified through our SAFe training courses!