This blog is the 2nd in a series of five: Remote Working Scrum Events, Done Right.

When it's clear we have to meet, let's make sure to level it up to a proper event, like you should in Scrum. The objective and the artefacts to inspect and adapt are clearly defined in the Scrum Guide. We've summarized those below.
We've outlined three great ways to meet the objective, as well as some tools to help you do it. Pick the one you prefer, and get after it!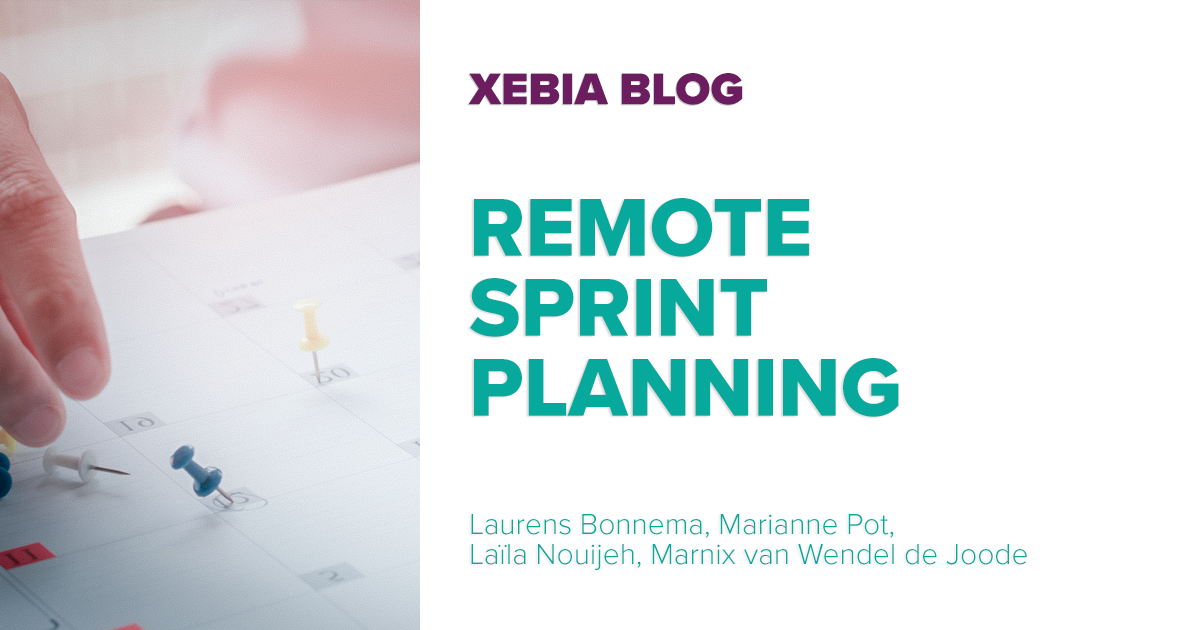 OBJECTIVE

Determine what can be delivered in the Increment resulting from the upcoming Sprint and how the work needed to deliver the Increment can be achieved.
Read more...
INSPECT
Product Backlog, DoD, Velocity, Capacity, Retrospective Commitments.

OPTION 1
Keep It Sweet & Simple: Video call with all people visible, and the entire team collaborating on understanding the work of the Sprint.

Determine the

Sprint Goal

and the Product Backlog Items that would help achieve it.

Forecast the functionality

that will be developed in the Sprint.

Craft a

Sprint Backlog

by discussing options for how to create a done product Increment during the Sprint.

Use Liberating Structures to maximize inclusion and engagement, e.g. Purpose to Practice, Wicked Questions, and Triz
OPTION 2
Draw a Sprint Planning board in an online whiteboard tool such as MS Whiteboard, Google Canvas, Mural, Miro or IdeaFlip.

Have the Product Owner populate the board with Product Backlog Items that would help achieve the

Sprint Goal

.

Share the board with all team members and set it to allow

editing

by all.

The team member who knows most about an item facilitates the

discussion

about it.

After an item is discussed,

evaluate

shortly if the next item might still fit in the upcoming Sprint. Adjust the Sprint Goal accordingly.
OPTION 3 – ASYNCHRONOUS
Sprint Planning by collaboratively crafting a Story Map in FeatureMap, or any other tool that allows for asynchronous communication.

Send out

email prompts

to make sure everyone gets to contribute.

Promote

video

updates in addition to text.
TOOLS
Use the tools you already have!

Go to the next blog: Remote Daily Scrum

This blog is the 2nd of a series: Remote Working Scrum Events, Done Right by Laurens Bonnema, Marianne Pot, Marnix van Wendel de Joode (Business Agility Consultants and Scrum Boosters) and Laïla Nouijeh (Scrum Master at PGGM).
Want to learn more? Save 33% on your next virtual classroom.
Remote Learning is possible via our Virtual Classroom. Learn from the world's leading experts. Our courses and locations have been aligned to support distance learning.