This September, over 40 Xebians embarked on a unique journey, choosing to walk, run, or bike up the renowned Col du Galibier, a legendary Tour de France location, as part of the Alpentocht race.

Every year, the Alpentocht initiative gathers momentum to raise funds for CliniClowns. Founded in 1992, this foundation has been dedicated to bringing smiles to sick children, with a brigade of over 100 clowns committed to brightening their days. For many at Xebia, supporting this noble cause of bringing moments of joy and laughter amidst challenging times resonates deeply. The team managed to raise over €20,000 from their participation and fundraising efforts.
The five-day event was more than just a fundraiser; it was a unifying moment for the global Xebian team. Colleagues from Spain, the US, the Netherlands, and beyond came together, highlighting our commitment to communal support and shared endeavors. Not to mention, plenty of time to celebrate, explore hidden alpine lakes, and celebrate with food, drink, and comradery.
Tim Steinkulher shared his perspective on this adventure, saying, "It was about doing what I love (cycling), getting to know like-minded colleagues, challenging myself (and them) while raising money and awareness for a great cause."
One of Jarl Mejer's motivations, outside of supporting CliniClowns and raising as much money as possible, was having his son by his side during the race. "We were both quite proud of partaking in such a positive initiative," he shared.
A celebratory note: The Alpentocht 2023 initiative garnered a remarkable €374,558 for CliniClowns!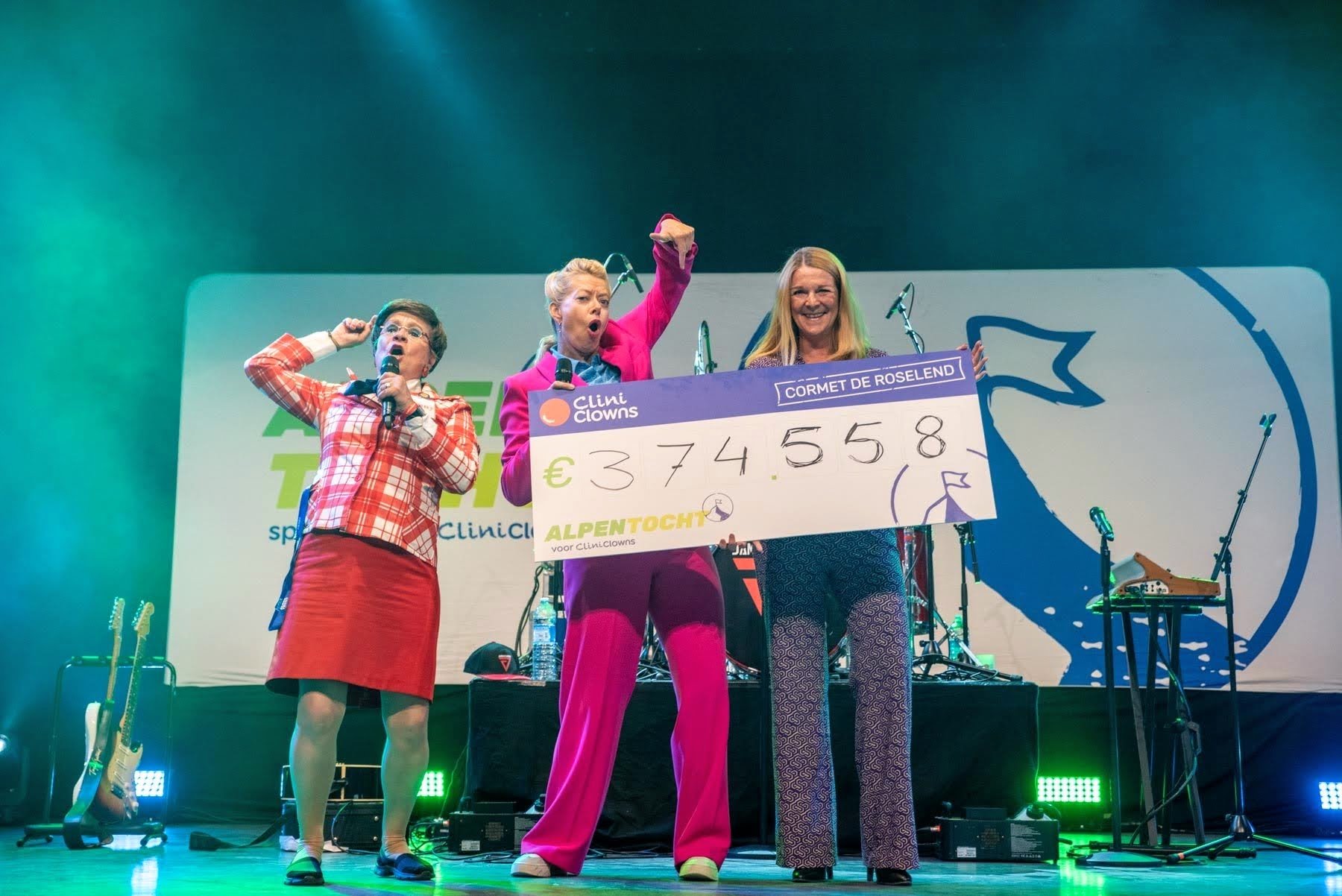 You can check out more scenes from this year's event in the Alpentocht 2023 photo gallery. We look forward to joining in 2024!