Powering a Global Renewable Energy Certificates Platform with Cloud Technology
In this session, Cerqlar CTO Anton Fedorov joins hosts Maarten Koster and Renald Buter to discuss the way that the Cerqlar platform leverages Google cloud technology to power their global renewable energy certificates platform.

During the talk, Anton shares the cloud-adoption journey, the architecture choices and design as well as the implementation. On top of this, this seasoned CTO discusses how Cerqlar leverages cloud-native services to develop and implement new features on the GCP platform.
"The state of our climate and the planet as a whole are the biggest motivations for us. We're attempting to build the SaaS platform that will host all the tools for the renewable energy market. It will be a marketplace for certificates." – Anton Fedorov, CTO Cerqlar"
Renewable Energy Certificates
Companies have an obligation to report on the amount of green energy they consume. To prove this, organizations purchase renewable energy certificates. Renewable energy that is produced, is reported to a registry. Typically, there is one for every country. Energy producing companies generate energy and when they report it, they receive a certificate to prove this fact. Energy consumers can purchase these certificates. Cerqlar brings supply and demand together, by providing a complete overview of available certificates and activity around them.

At the moment, there are many different systems where transactions are often administered manually. With the need for renewable energy and sustainability increasing, Cerqlar aims to provide one central platform.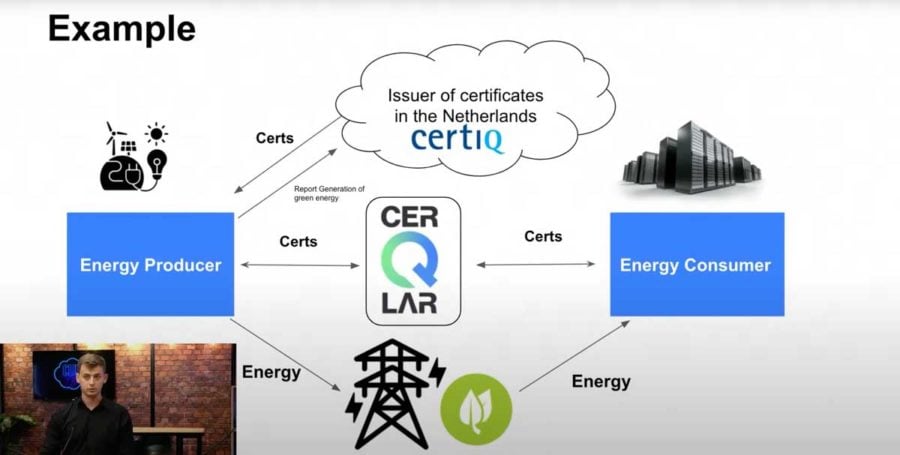 Flexibility, Community, Support
When it comes to the design of the platform architecture, flexibility and an active community around the platform weres key. Cerqlar selected Google Cloud because of the large community, the support, and the developer experience. For Cerqlar, looking at the future, it is important to optimize the platform cost-wise and performance-wise. The first focus is on implementing new features in a stable way, then they will focus on optimizing the code and look-and-feel.

Rationality is part of the Cerqlar culture, for example when picking technologies, they will go for the safer option over the cutting-edge option. During the development of the platform, Cerqlar relied on support from both Google as well as premium partner Binx.io. For Anton, this was extremely important, as a greenfield solution, to have the confidence of being backed by experienced engineers and support teams.