Shifting paradigms unlocks new possibilities. The COVID-19 pandemic has been a great case in point, showing that being Digital and Agile is what differentiates between those that adapt, and those that fail and become irrelevant as part of a natural evolution process. Still, most companies are not able to take advantage of this shift. Often, a clear shared vision to build a strategy and set concrete goals and expectations is missing, diluting the value delivery down in the organizational trenches. Furthermore, the organization often gets stuck in politics, individual motives, and human biases, also known as a 'social strategy', disabling, and debilitating the ability for change to be manifested in the desired behaviors. In many cases, the leadership shies away from making big moves and instead sticks to the status quo. This results in semi-cooked or no digital and agile change. This is understandable, since managing change amidst complexity is risky and requires bold moves and significant time investment from the leadership.
In this article, the authors Daria Nozhkina and Rik de Groot will explain all about the right preparation for driving a successful change.

In large organizations, bottom-up initiatives spring up building entrepreneurial organizations within an organization, often creating yet more complexity, leading to higher IT costs and inefficiencies, exacerbating any hope to make a fundamental and lasting change.
Being prepared is critical for making such bold moves. Give leadership more insights into WHAT is the best thing to do and HOW it should get done. What is needed on the social and organizational side to bring about the needed change. Three steps, that provide clarity to leaders in the organization, reduce the risk and increase the success rate of the transformation, regardless how big or small and on which level in the organization are:
1) Digital & Agility Assessments – to understand where you are
2) Strategic Advice & Design – what is your north star and the building blocks to get there in the most efficient way and
3) Strategic Exploration & Preparation – prioritize your moves, resources and get full leadership involvement to drive the needed change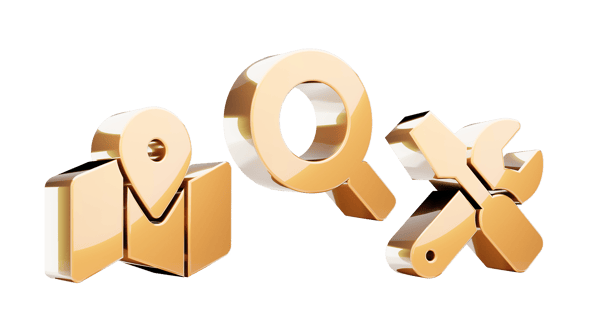 Gaining insights through assessments
Understanding how the organization is doing - establishing a baseline is one of the key things to do before making any change. What is my starting point? Where exactly are the organization's blind spots? Is the problem really where the organization initially hypothesized or is the issue somewhere else? Which changes are basic and which differentiating? Which do I really needed to stay ahead? Assessments are a systemic way to obtain information about an organization's performance and the factors that affect performance.
There are five main types of organizational assessments:
Organization Leadership Capability – Gives insights on the effectiveness of the leadership and highlights undiscovered potential.
Business Operations – Gives insights on the processes of the organization
Organizational Health – Gives insights on every aspect of the organization
Digital Health – Gives insights on all enabling capabilities
Cultural Health – Gives insight on how well the people and leadership working together
Design the future direction
There is often lack of clear strategy on the organization level, or, due to complexity it never reaches the business units in the way that enables them to set up their own plans, align them to organizational goals and manage dependencies to alleviate any blockages on the way to realizing their value delivery plans. Setting a clear North Star vision and strategy and then aligning them to the key building blocks that will enable the change, substantiated by findings from the assessments, will give the needed structure and sense of purpose to the teams. It will also eliminate the chaos and create room for adopting organizational Agility, since Agility does not equal lack of structure or chaos.
Explore the future and prepare for driving the change
Significant changes are complex and are unclear for leadership. Once the gaps have been identified, it is crucial to create a clear plan of action prioritized based on expected value (business cases). It will enable Leadership to make more informed decisions and facilitate change towards a more mature Digital and Agile organization.

However, it is a long journey, and it is crucial that the Leadership understands what it commits to, it needs to find ways to guide the change and often undergo a profound change itself. Awareness, Deep dives, and serious gaming contribute to experiencing what is coming and what it means for the organization and leadership. While experiencing the design is adjusted to the fit the organization. As part of this exploration, pilot teams can be used to validate assumptions.

It is not necessary that all the 3 areas are completed before starting the execution. Slowly but surely small experiments with the new organization can be done. However, only with clarity and buy in on the above 3 areas, can the transition deliver fully on its promise. The strategy of 'building an engine while flying the plane' has rarely resulted in structural value delivery and competitive impermeability.

RELATED CONTENT - GET THE BEST IN LEADERSHIP THINKING


Authors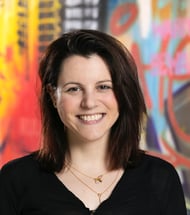 Daria Nozhkina is a Digital Strategy and Transformation Consultant at Xebia. A strong professional with 10+ years of international consulting and industry experience. She has helped globally renowned companies define and execute strategic improvements and was at the forefront of many digital transformations. Daria is a Product Owner of 'Explore and Diagnose Digital & Agile Transformation' proposition at Xebia, helping organizations design strategic change optimized for value delivery.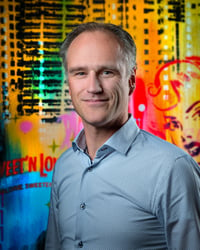 Rik de Groot, Principal Consultant in Organizational Transformation & Change. As a lead consultant in transformations, he gets energy from guiding and coaching the employees and the leadership team. In the last 10 years he has trained hundreds of employees and coaches for various companies such as KPN, ING, APG, Rabobank, ASR, Topicus. Rik is author of the book: Agile - Pocketguide for Agile Organizations and examiner of the Agile Master Certification.