When your digitization journey truly supports your organization's core value.
To contrast with the Digital Transformation in large enterprises, we shed light on what such transformations look like in smaller, more entrepreneurial companies.
This is the story of Shoeby about their challenging journey in creating a successful digital business in the Netherlands. At the heart of everything Shoeby has one simple value - putting the client at the center. But even with customer centricity at the core of its business, Shoeby ran the risk of being overtaken by competitors and had to reinvent their strategy.

Shoeby decided on time, to create an omnichannel experience for their customers. They do not only have hundreds of stores, they also invested in their digital landscape, online shop, app and marketplace. To stay relevant and ahead they invest a lot in data and combining forces within retail, named AIR (Artificial Intelligence for Retail). They are merging the customers digital and physical experience, to become ready for the future, but more important… to be ready now. Now, Shoeby is driving measurable business results with Digital. From adopting Digital to become the Store of the Future.

Digital Transformation soon will be celebrating it's 21st birthday, making it a good moment to assess how Digital has transformed (multi)nationals and how it has matured in the past decade. To celebrate this occasion, Xebia started to launch a series of interviews with top Digital Transformators in the market to shed light on the practical side of rolling out such transformations in large corporates.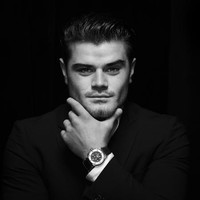 This time, the story of CEO, Mitch van Deursen – one of the pioneers in Digital Transformation in the Netherlands. Based on his experiences Mitch shared his critical factors for a successful Digital Transformation.