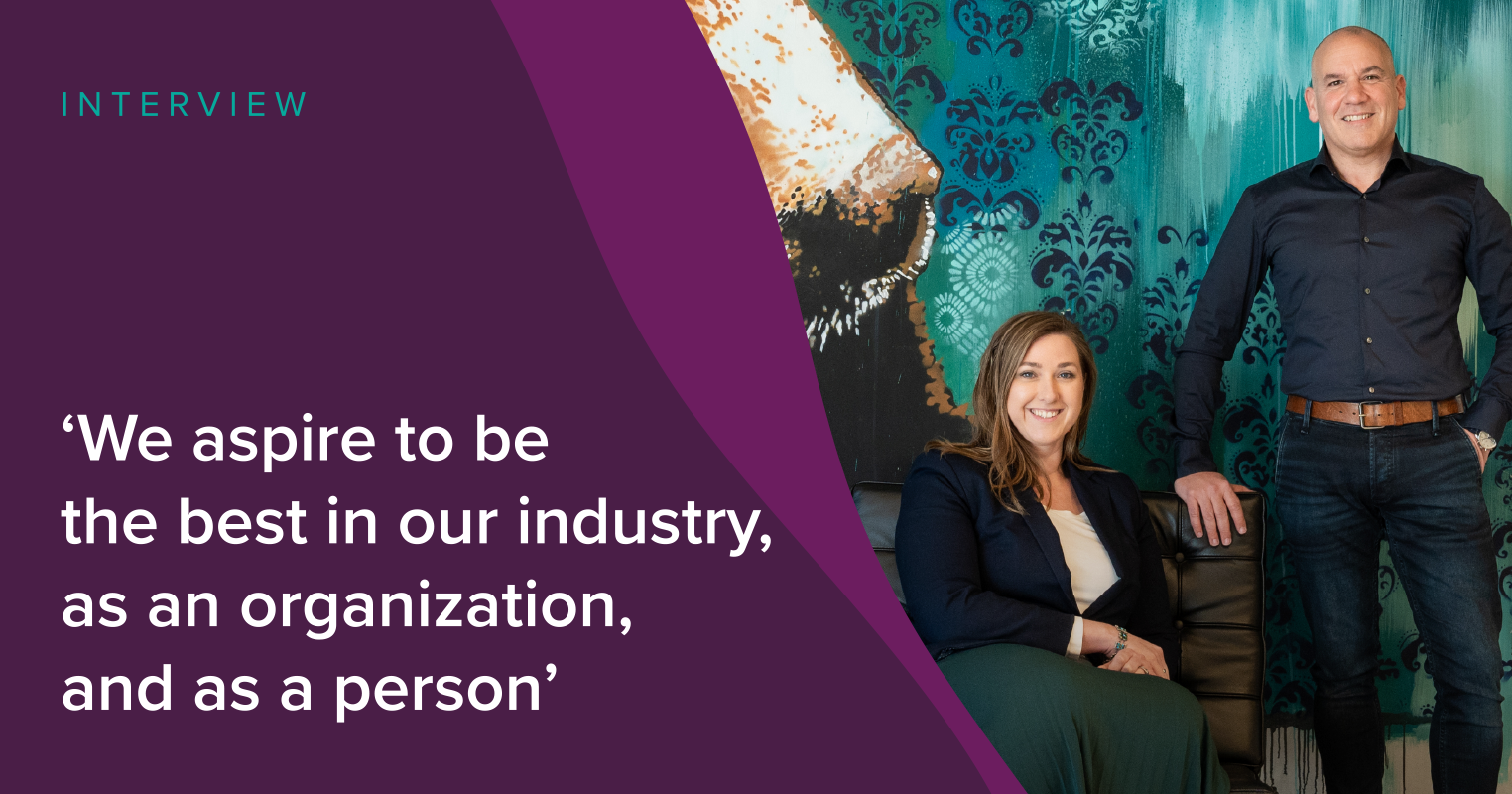 Authority. That's Xebia's mission. In other words: aiming to be a thought leader in all domains of digital transformation and a frontrunner in specific fields. That is deeply embedded in our consultants' DNA, according to Andrew de la Haije and Ellis de Haan.
In this market, you can only lead the way if you keep reinventing yourself. That's why we continuously invest in innovation and actively share the knowledge we have gained on various platforms. This is how we enable our customers to evolve continuously," states CEO Andrew de la Haije. "Our credo is 'Creating Digital Leaders.' We make a lasting difference. Our consultants have profound expertise in their fields; we can solve any challenge in the digital domain - from strategy to execution."
De la Haije: "The past 20 years, Xebia has grown into a full-stack global network of expert consultants operating from leading brands like GoDataDriven (Data & AI), Binx (Cloud), Xpirit (Microsoft), and Qxperts (Quality Software Delivery)". "Xebia's business units focus on Agile, DevOps, Software Development, and Security. Xebia also has its own training institute: Xebia Academy. By providing a wide range of IT training courses, we also help our clients achieve sustainable acceleration."
Xebia offers more than just technical IT consulting. "We go beyond the vision or the strategy roadmap; our experts can actually implement a DevOps transformation or cloud migration," explains Ellis de Haan, Manager Xebia DevOps. "All challenges in the digital domain can be answered by Xebia's multiple areas of expertise. The whole is greater than the sum of its parts." The group's rock-solid collaboration enables Xebia to provide complementary services that support clients on an organizational scale and lead to sustainable acceleration.
Lasting change
Xebia's impressive client list includes large multinationals such as Unilever and Heineken and digital-native industry leaders such as eBay and Bol.com. "Throughout the diversity of our client portfolio and our projects, we see one common denominator: the use of digital technology to maintain or improve one's market position," says De la Haije. "We are your partner to exchange ideas and realize change, from organizational design to data, AI and cloud. Together with our clients, define the digital strategy, from roadmap and architecture to building, for example, a data or e-commerce platform. This way, we enhance the creation of business value," adds De Haan.
Knowledge is the key to success
With its own training institute, Xebia wants to offer a solution for the severe shortage of IT talent and lack of expertise in the market. "Sharing knowledge is a high priority for us at Xebia," states De Haan. "We make sure that clients embark with us on a change journey they can continue on their own after our consultants have left," De la Haije adds. "By sharing our knowledge, we enable companies to maintain or even speed up the growth we helped them achieve."
Digitalization skyrockets
"The pandemic has accelerated digitalization," according to De la Haije. "Companies don't want a 'lift and shift' to the cloud; they want to cut costs by deploying cloud in the right way. They are looking for ways to achieve more with the same resources or respond to the market smarter by using data and AI."
"New technology is complex, but it provides the efficiencies needed to increase value, bring products to the market faster and stay ahead of the competition. Reacting more quickly and responding to change is very important. That requires extensive automation," says De Haan.
To add to the group's organic growth, Xebia is now pursuing an active 'buy and build strategy,' aimed at companies that provide additional expertise in a broader geographical area. "Our near-shore and offshore capability enable us to support companies in all digital domains, regardless of borders. Our customers are looking for a partner on a global scale, and we are ready to answer that call," De la Haije states.
Before joining Xebia, De la Haije had been one of Xebia's customers for many years. "Xebia helped us embed the complete lifecycle of digital transformation in our organization, from Agile to DevOps, data and public cloud." De Haan agrees. As a former customer, she also noticed the tremendous drive at Xebia, which still appeals to her. "We work according to the Lean start-up principle: Taking the initiative, spotting opportunities, and continuously responding to market developments. Just like delivering tangible results for our clients, driven by quality".
Xebia named one of the Best IT Companies in 2021. Read the original article in Emerce100 (Dutch).