The Product Owner is by some considered to be the most widely misunderstood job position. In this article, we'll summarize what this role is all about and clarify where some of the misconceptions come from.
The Product Owner emerged with the development of the Scrum framework. Next to the Scrum Master and Development Team, the PO is part of the Scrum Team. While the Scrum Master facilitates Scrum, and the Developers carry out the work required to build increments of value every sprint, the Product Owner represents the product's stakeholders and the voice of the customer.
So much hard theory.
Practically, since "pure" Scrum is a rarity[1], the PO's position is also not understood universally the same. And the fact that companies hire Product Owners for non-Scrum positions certainly doesn't help in clarifying what this role is supposed to be.
So, now, let's analyze the Product Owner's role in more depth (partially setting Scrum-related matters aside), to determine what a good PO should bring to the table.
[1] It has even been called the Loch Ness Monster – people talk about it, but nobody has seen it.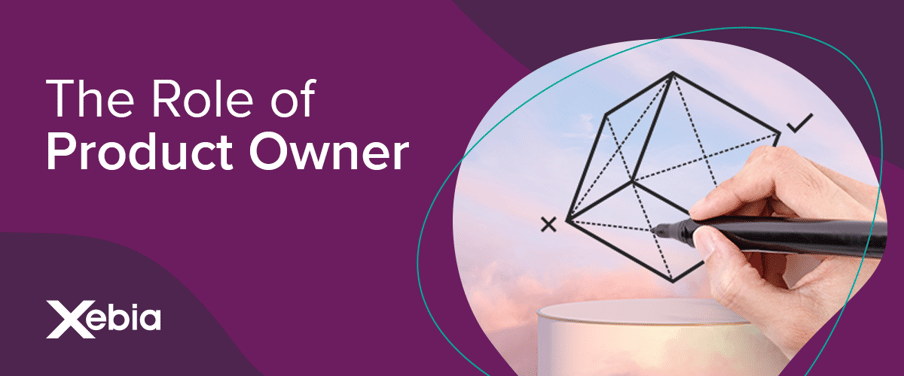 Product Owners – Overview
Most importantly, Product Owners should be responsible for delivering good business results and maximizing the value the team and the project deliver.
As we've mentioned above, the PO represents the product's stakeholders but also acts as the voice of the customer – a term that describes the customer's expectations, preferences, and aversions. Usually, the Product Owner is supposed to focus on the business aspects of the development and spend most of their time liaising with the stakeholders and the team.
That means that a PO should be able to communicate what the business needs and why – and be able to convey this message to all stakeholders and the development team. The latter requires using technical language. However, it's crucial to point out that POs are not there to dictate how a team should reach their goal, but rather explain what the goal is. Overall, good communication skills are key for any Product Owner. Prioritizing and empathizing with team members and stakeholders is vital in steering the project in the optimal direction.
Empathy, especially, can have a huge impact on the project's performance and outcome. Since Product Owners are in contact with different stakeholders who can have completely different backgrounds, job roles, and objectives, they should be able to put themselves in another's shoes. Moreover, POs should also know how much detail they should convey in their messaging. For example, while development teams may need very detailed reports, C-level stakeholders usually prefer quick summaries.
Product Owners – Detailed Scrum Activities
From a pure Scrum perspective, Product Owners are accountable for the product backlog. They define the product in terms of customer-centric outcomes, usually in form of user stories (an informal, natural language description of features of a software system), and add them to the product backlog – finally, prioritizing them based on importance and dependencies.
Importantly, a Scrum team should only have one Product Owner. But a Product Owner can work with more than just one team. It's also strongly recommended not to combine the role of Product Owner and Scrum Master.
Product Owner – List of Responsibilities and Activities
So, overall, when communicating as the stakeholder representative, Product Owners:
inform and take decisions,
are a living repository of domain information,
prioritize requirements, and other work items for the team,
are active participants in modelling (sometimes incorrectly called backlog grooming or backlog refinement),
are active participants in customer testing,
help the team gain access to expert stakeholders,
are an important funding proxy,
manage requirements dependencies with other teams, negotiating and reprioritizing,
facilitate requirement modelling sessions, including requirements envisioning,
are a proxy for funding.
When acting as the agile team representative, Product Owners:
are the face of the team in front of stakeholders,
announce releases,
communicates the status of the project,
organize milestone reviews,
facilitate requirements modelling sessions,
educate stakeholders in the development process,
negotiates priorities, scope, funding, and schedules.
Product Owners – Final Thoughts
As mentioned in the intro, remember that the Product Owner's role can be defined differently in different organizations. I once saw a company hiring a nominal PO who wasn't even supposed to be responsible for any of the above-listed activities – but rather for managing a waterfall project.
However, the perspective from this article can serve as a good waypoint. Even if you're not planning to be a "pure" Scrum evangelist, you can still incorporate the key qualities of good Product Ownership to bend them to your needs.
Another important distinction is the relationship between a Product Owner and a Business Analyst. These two roles often overlap. And this can lead to misunderstandings (for example, companies hiring a nominal Product Owner, when they're actually in need of a Business Analyst). But this is a story for another time – so stay tuned for the next article in this series!
And if you need the support of a PO or BA in your projects, consider outsourcing as the way to achieve it.
Sources:
https://scrum-master.thinkific.com/pages/the-product-owner-role