"Never let a good crisis go to waste." A well known saying, but how does it apply to businesses today? Contrary to what you might expect, the pandemic has accelerated business transformation.
COVID-19 left us no other choice than to leap head-first into remote working and e-commerce, and those prepared had an easier ride than those who needed to catch up quickly.
The past year has made clear what the barriers to growth are for many of us. Now that you know where change is needed to become more agile, resilient, and keep ahead of the competition, it's time to turn insights into action.
Xebia's 2021 Digital Transformation Trend Report dives into the most important domains and components of change.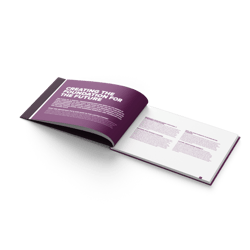 Download Digital Transformation Trends
After reading, you will know:
The one crucial step to take to before transformation

Which four domains to focus on and why

The challenges you might meet along the way

What actions to take to transform your business successfully