Nowadays nearly every organization uses cloud services, for example to optimize the workplace or to engineer cloud-native solutions. Adopting cloud in the most optimal way, and having it stay that way, can be a challenge. In this article, we take Google Cloud as an example to explore three potential areas of improvement.
In today's business landscape, cloud services play a vital role in driving innovation, scalability, and cost-efficiency for organizations of all sizes. Cloud computing offers a flexible and scalable infrastructure that enables businesses to store, process, and analyze vast amounts of data securely and efficiently. By optimizing spend, infrastructure, and support, organizations can make the most of their cloud adoption journey. Effectively managing cloud infrastructure poses challenges in financial management, optimized infrastructure, and cloud enablement support.
Financial Management
Cloud financial management poses a significant challenge for organizations that adopt cloud services. Overspending on cloud infrastructure can drain resources and impact economic efficiency due to limited visibility and transparency, making it challenging to find potential cost savings. To enhance financial management on Google Cloud, organizations can implement FinOps principles, emphasizing collaboration, accountability, and optimization. Educating and engaging technical teams fosters a culture of cost-savings and effective cloud utilization, encouraging collective effort. Regularly tracking and analyzing cloud spending is essential to identify areas of overspending and optimize resource allocation. Setting budgets establishes limits and ensures cost control to avoid surprises. Implementing tagging strategies enhances visibility into cost allocation and tracking, enabling more precise cost analysis and optimization.
Xebia Cloud Control offers clients cost optimization reviews, providing a comprehensive breakdown of cloud consumption. This service enables organizations to identify opportunities for cost reduction and optimize resource allocation. Effective financial management of cloud resources can lead to substantial cost savings and improved financial efficiency. Cloud Control is specifically designed for Google Cloud, providing valuable support in addressing challenges and optimizing cloud infrastructure.
Martijn van de Grift, Xebia Cloud Control's Technical Lead, draws on years of experience in designing and optimizing cloud infrastructure. "Nobody likes paying too much for services. Many organizations spend excessively on their cloud infrastructure without realizing it. Cloud Control not only helps optimize cloud costs but also empowers you with the knowledge to make informed decisions about your cloud spending," van de Grift explained. "With our financial reviews and real-time interactive cost monitoring tools, you can stay on top of your cloud consumption and identify areas for cost savings."
Cloud Control simplifies financial management by providing a consolidated invoice, offering a comprehensive overview of cloud consumption. Real-time tools enhance visibility into cloud usage, promptly notifying users of any anomalies. Xebia Cloud consultants are available to help resolve any issues. Additionally, licensed FinOps tools provide valuable insights into cloud spending, including cost breakdowns per service, project, and user, enabling organizations to optimize cloud costs effectively.
Optimized Infrastructure
Managing cloud solutions can consume organizations, leaving little time for improving and optimizing their existing infrastructure. This lack of dedicated time and resources hinders organizations from fully realizing the potential benefits of their cloud investments.
According to Maarten Koster, Cloud Control Commercial Lead, "Regular architecture reviews are one of the most efficient ways to for optimizing your cloud environment. Our expert team identifies inefficiencies and provides recommendations for improving critical areas, including operational excellence, security, privacy and compliance, reliability, performance optimization, and cost optimization."
To achieve optimal results, regular architecture reviews are essential in optimizing your cloud environment for critical aspects like cost, security, performance, reliability, and operational excellence. Unlike automated reports, our tailored architecture reviews address your unique needs and challenges. Cloud environments are interconnected, and the introduction of additional workloads and processes can lead to inefficiencies. Conducting architecture reviews ensures that your cloud environment operates at peak performance and aligns with your specific requirements. This approach reduces costs, enhances security, improves reliability, and enables scalability. By identifying areas for improvement and implementing necessary changes, you can guarantee that your cloud environment runs efficiently, effectively, and at the lowest possible cost.
Cloud Enablement Support
Cloud Control is dedicated to supporting clients in navigating their cloud infrastructure, with a strong focus on standardization and automation. The continuous support minimizes downtime, allowing clients to focus on business growth.
The expert team at Cloud Control assists clients in securing the best deals from Google and provides upfront investment-free platforms. They prioritize sustainability, actively reducing CO2 emissions and optimizing sustainability efforts. Through managed services such as landing zones, workloads, and applications, Cloud Control optimizes infrastructure for seamless cloud operations.
Cloud Control prioritizes optimal performance through cloud-native practices such as automation and standardization. With Cloud Support, clients gain confidence in a performance-optimized cloud environment, freeing them to focus on their core business activities.
Fahd Ekadioin, Partner Engineer at Google, acknowledges the value of the partnership with Xebia, stating, "Customers supported by Google Cloud Premier Partner Xebia are experiencing a better and optimized cloud infrastructure, which empowers organizations to fully leverage the power of the cloud. We value their commitment to enhancing the cloud management experience for our mutual customers."
Supercharge Your Cloud with Xebia Cloud Control
In this article, we explored three ways to improve efficiency in cloud management. Xebia Cloud Control specializes in optimizing Google Cloud environments, empowering companies to streamline their cloud management processes, enhance cost-efficiency, and maximize performance.
By leveraging Xebia Cloud Control's tools and services, businesses can:
Gain Cost Efficiency: Leverage Google Cloud's flexible pricing models and scale resources based on demand. This allows for efficient resource allocation, minimizing unnecessary costs and maximizing savings within the Google Cloud environment.
Enhance Insights into Cloud Spending: Utilize Xebia Cloud Control's tools and strategies to gain transparency into cloud spending on Google Cloud. By tracking and analyzing expenses, businesses can identify areas of overspending, optimize resource allocation, and implement effective cost-saving measures specific to the Google Cloud platform.
Unleash the Full Potential of Google Cloud Infrastructure: Optimize the Google Cloud environment through tailored architecture assessments and optimization strategies provided by Xebia Cloud Control. This ensures peak performance, scalability, and alignment with specific requirements, unlocking the full capabilities of Google Cloud.
By partnering with Xebia Cloud Control's specialized expertise in optimizing Google Cloud environments, businesses can prioritize cost efficiency, gain insights into cloud spending, and harness the full potential of Google Cloud infrastructure. Experience the power of optimized Google Cloud management with Xebia Cloud Control and focus on achieving your core business goals.
Xebia Cloud Control
Welcome to Cloud Control, a comprehensive service offered by Xebia to help organizations effectively manage their cloud infrastructure. As a member of the Cloud Solution Group, we have a team of experienced consultants who can provide consulting services, training, and hiring solutions to unlock the full potential of cloud technology. At Xebia, our focus is to enhance a client's environment by working collaboratively, sharing knowledge, and providing the best deals, including enterprise discounts, cloud credits, and additional budgets for training or consultancy services.

If you have any questions or would like to learn more about Cloud Control and how it can benefit your organization, please don't hesitate to reach out to our team. As a Cloud Control client, you not only have access to valuable cost-optimization reviews but also the opportunity to explore opportunities to optimize your company's cloud operations. Take the first step towards maximizing the efficiency of your cloud environment by contacting us today.
Martijn van de Grift - Technical Lead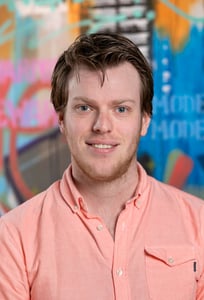 With extensive cloud architecture expertise, Martijn collaborates closely with your team to understand your requirements and objectives. He delivers customized recommendations for an efficient and optimized cloud environment, while also analyzing cost spending to maximize your cloud investment.
Email: martijn.vandegrift@xebia.com
Maarten Koster - Sales Lead
With a deep understanding of our solution, Maarten takes charge of working closely with you to fully comprehend your unique requirements. From there, he provides expert guidance to ensure a seamless onboarding experience that aligns perfectly with your needs.
Email: maarten.koster@xebia.com